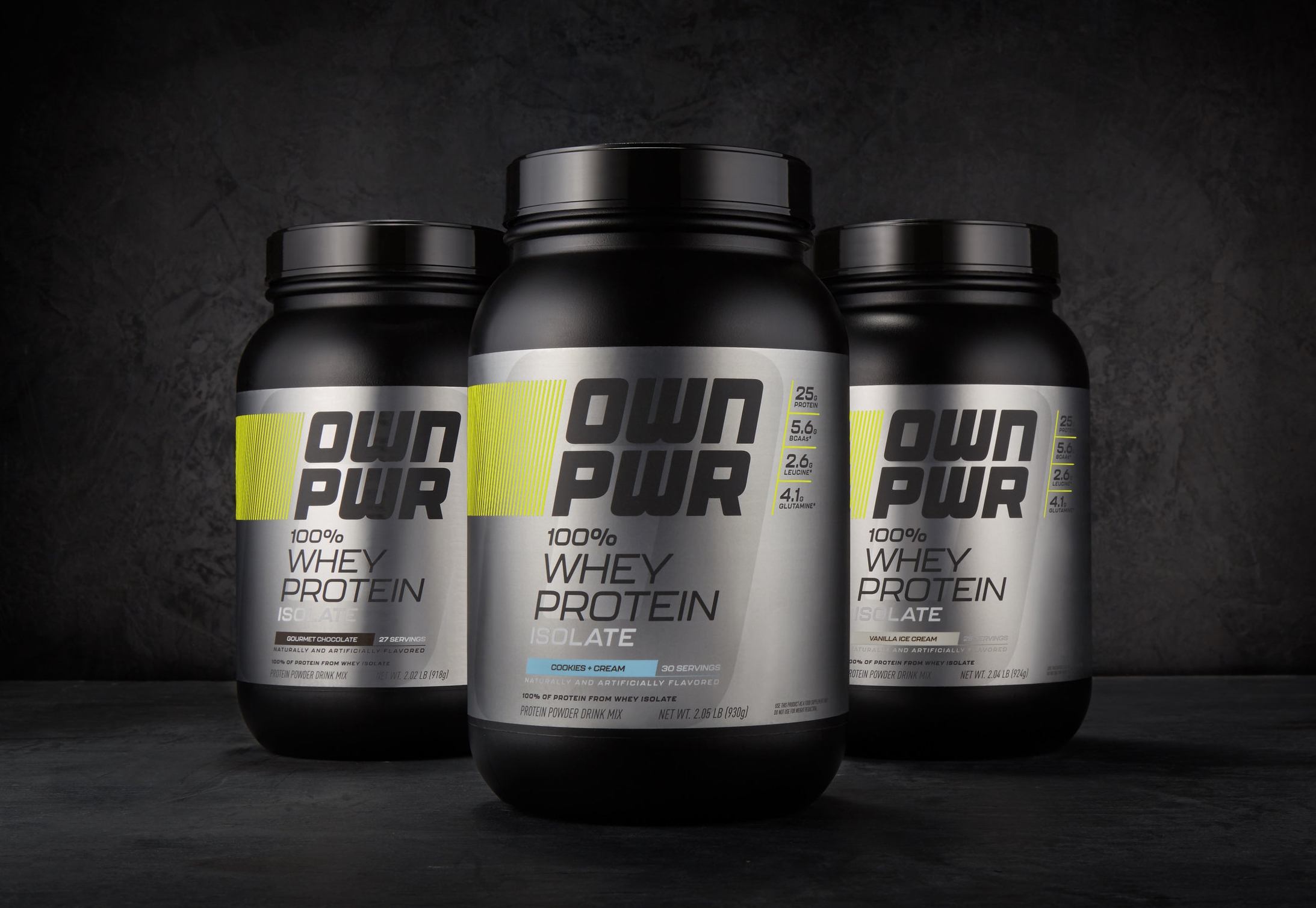 BEYOND IS JUST THE BEGINNING
The OWN PWR packaging system addresses two product levels unified by black containers and a sleek, matte finish to underscore the brand's premium nature. Entry level offerings are distinguished by labels in a gunmetal finish, while the performance level (Elite Series) is presented in a darker tonal version.
Bright pops of color are used to clearly communicate product type (Pre Workout, Protein, and Recovery), while a complementary color palette was created to identify flavors.
A series of infographics were developed to organize and highlight complex sets of formulation ratios and benefits.
The resulting OWN PWR design system stands out in a busy and competitive landscape, distinguished by its straightforward yet sophisticated approach.